Evidence-Based Skincare Supplements You Can Trust
One of the best ways to extend the results of your beauty treatments and support the overall health of your skin is through daily supplementation with vitamins, nutrients, and botanicals! While eating a healthy diet offers direct support to your skin, it is difficult to get enough of these beauty-enhancing nutrients from diet alone.That is why we are pleased to offer a beauty bundle of high-quality nutrients that work to support your skin before, during and after your treatments, enhancing your overall results.
Take your beauty treatments a step further
Did you know it is possible to enhance your beauty treatments while supporting your foundational health? Because we all have gaps in our diet and do other things to our skin that can lead to breakouts or premature aging, it is so important to support our skin in other ways. Taking our daily beauty bundle of supplements can help to offset both the abuse that our skin takes from us as well as the natural declines that occur as we age. Protect your skin while maintaining both your health and beauty
OmegAvail, Whole Body Collagen and H-S-N Complete work together to provide comprehensive support with therapeutic, high quality, sustainably sourced nutrients that offer only the best for your body. The side-benefit of supplementing for beauty is that you can also receive overall health benefits such as improved digestion, better absorption of nutrients, and an overall enhanced sense of wellbeing.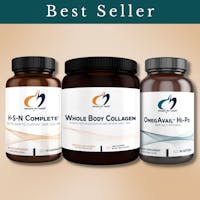 How Can The Beauty Bundle Work for Me?
Our daily beauty bundle contains the perfect combination of nutrients to help protect, support and revitalize your skin:
OmegAvail Hi-Po provides a potent source of healthy omega 3 fatty-acids that support healthy cell membranes and offer direct internal hydration to your skin and hair leaving them lush and radiant.
Collagen is a special type of protein that makes up 75% of your skin. Collagen naturally declines as we age and the loss of this valuable protein is what can make the skin look dull and crepey with increasing lines and wrinkles. Protection from this natural decline of collagen is one of the best ways to keep your skin and hair looking youthful and healthy. The collagen peptides found in Whole Body Collagen work to increase skin health and elasticity, providing support you can both see and feel.
H-S-N Complete provides daily support to your hair, skin and nails through a comprehensive formula containing top nutrients and botanicals. Grape seed and olive fruit extract combined with vitamins, minerals and amino acids work synergistically to protect against the damaging effects of UV exposure and oxidative stress.
This combination of nutrient rich products provides unparalleled internal support to your external health and beauty and can be used as a safe and effective part of your daily beauty regime over the long term.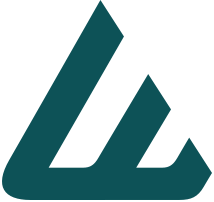 Choose Elevé for your skincare needs
If you're in Wausau, Stevens Point, or the surrounding areas, and you're looking to enjoy clear, gorgeous skin every single day while supporting its overall health, we're here for you. Our skincare supplements are available for purchase at our clinic or online! If you have questions or need any direction, our team of experts will be able to help you get started with these clinical-grade supplements.